Lake Attitash swans and blue heron. Photographs by mhadwen posted on Google Earth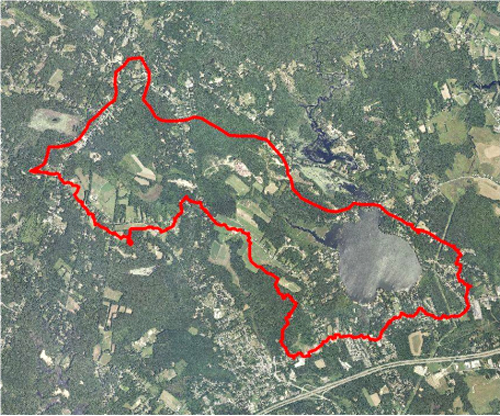 Lake Attitash and its watershed from Management Plan 2010 posted online. The northern ~ half of its watershed lies in New Hampshire, th reason for its inclusion here.
Trophic level eutrophic, elevation 29 m, watershed area 1000 Ha, surface area 145 Ha, area ratio 6.9, volume 6.2 x 106 m3, maximum depth 9 m, average depth 3.4 m, average transparency 1.6 – 2.0 m.